A Brief History of Commencement Speakers at MIT
Filed Under
Tomorrow's MIT Commencement exercise will feature guest speaker Sheryl Sandberg, the author of Lean In: Women, Work, and the Will to Lead and Facebook's chief operating officer. Sandberg formerly served as chief of staff for the U.S. Treasury Department under President Bill Clinton.
Sandberg is the seventh major organization chief officer to speak at MIT Commencement in nine years. She is the Institute's 113th Commencement speaker dating back to 1880, the earliest year that MIT Commencement records exist at MIT's Institute Archives and Special Collections.
A bestselling author of three books on leadership and resilience, Sandberg is part of a group of non-MIT alumni Commencement speakers that includes last year's guest speaker, Apple CEO Tim Cook (pictured); President Clinton; Vice President Al Gore; Massachusetts Governor Deval Patrick; and Xerox CEO Ursula Burns. View the full list of guest speakers at MIT Commencement through the years.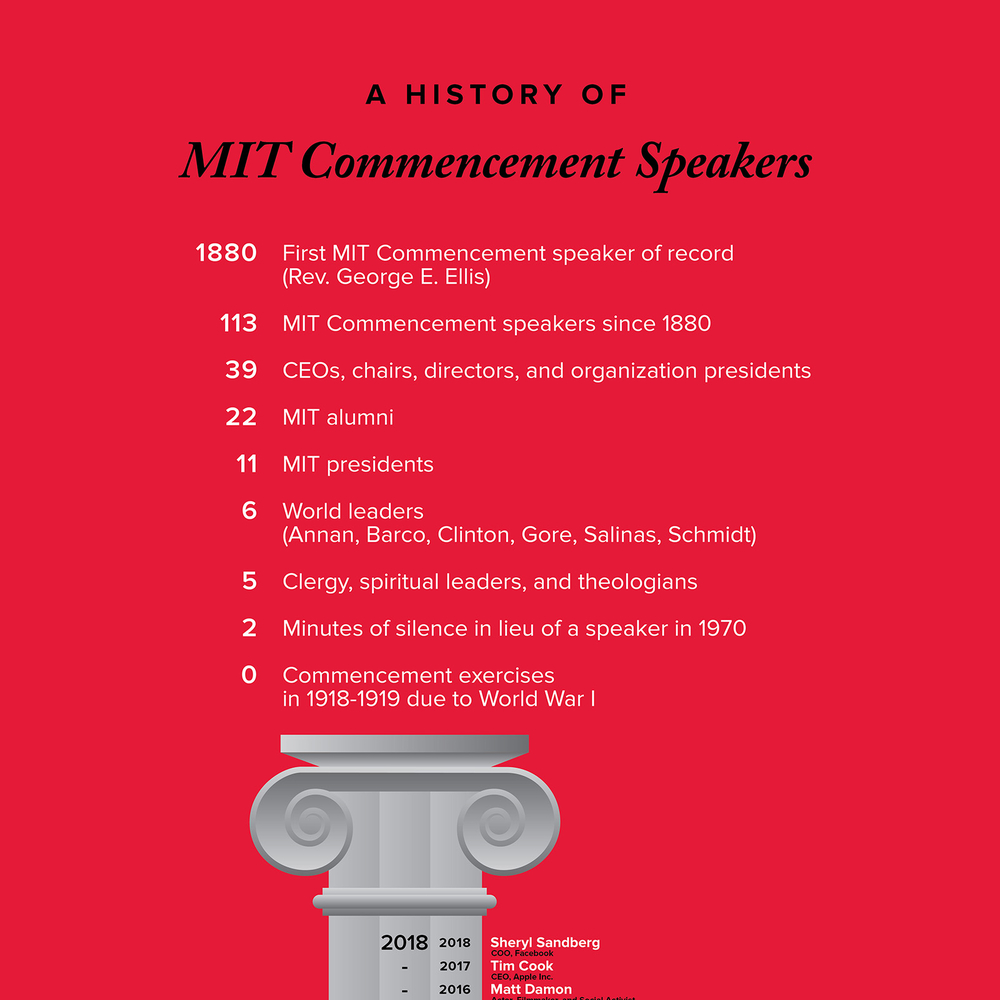 The most frequent MIT Commencement speaker? Francis A. Walker, MIT's third president, who was the primary speaker 11 times between 1883-1896.
Perhaps the most notable event in MIT's Commencement history occurred when there was no speaker. In 1970, during the peak of the United States' conflict in Vietnam, the graduating class requested that then-MIT President Howard Wesley Johnson HM '66 refrain from speaking in lieu of two minutes of silence to consider what can be done "to help resolve the conflicts which divide mankind in this country and around the world."
The first half of the 20th century often featured more than one Commencement per year. Separate ceremonies were held from graduate and undergraduate students in the '40s, and traditional students and military students often held separate ceremonies in the '20s and '30s. View the full list of guest speakers, which dates back to Unitarian clergyman George E. Ellis, who addressed MIT graduates in 1880.
The 25 most recent Commencement speakers are listed below. Share your own Commencement memories in the comments below and on Facebook and Twitter.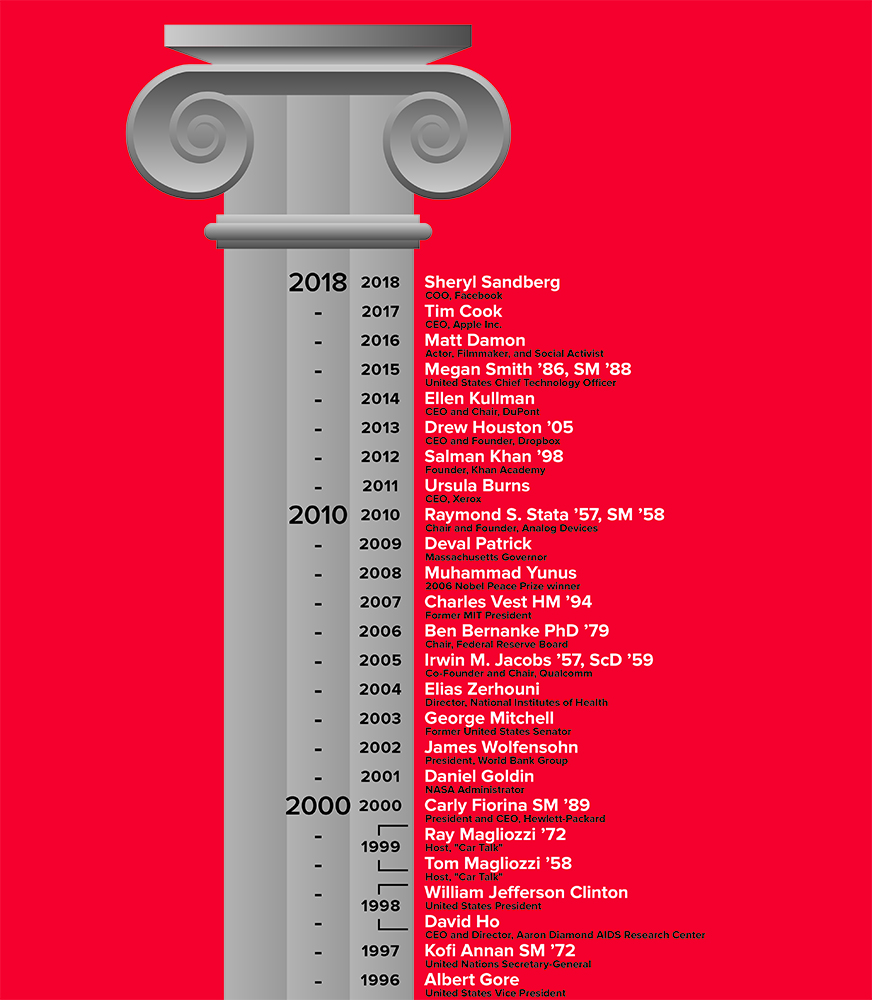 This is an updated version of a story originally published on June 5, 2014.
Filed Under