Bonus Photo of the Week—End-of-the-World Edition—by Owen Franken '68—Dec. 20, 2012
Filed Under
Just in case that whole Mayan end-of-the-world scenario works out, here's a final photo.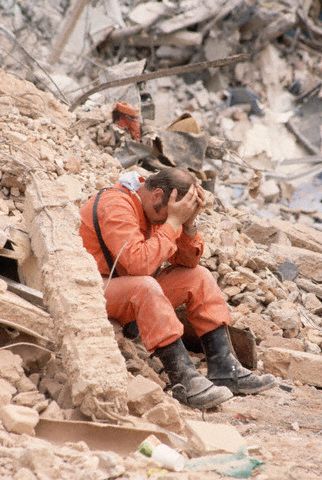 An exhausted rescue worker sits with his head in his hands amid rubble of the 1985 earthquake in Mexico City, Mexico (© Owen Franken/CORBIS).
Curious about Owen Franken? View more of his work via the
Franken Photo of the Week
category,
learn more in this profile
, read a What Matters opinion column he wrote called "
Life in Brownian Motion
," or
visit his website
.
Filed Under