Art of Manufacturing — The New Face of Creativity and Entrepreneurship
Filed Under
Manufacturing is sexy. Sounds crazy? Just wait!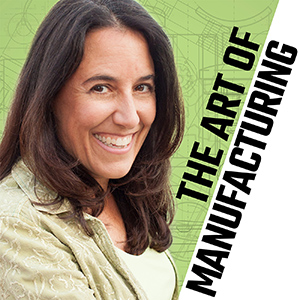 When I say creative, rarely does manufacturing come to mind. Yet making and manufacturing are the original forms of creation, and manufactured goods are at the core of our economy. Keeping manufacturing local is critical, not just for the direct jobs it creates, but for the induced economic growth (three times that of retail), keeping innovation local, and maintaining resilience and national security.
During my recent stint as entrepreneur in residence with Los Angeles Mayor Garcetti, I wanted to understand the creative ecosystem around making things. LA is often equated with Hollywood, but for every job in film and television, there are four jobs in manufacturing. In fact, Los Angeles is the largest manufacturing center in the country by far. So we launched a study, unveiled last year, which revealed a large opportunity to ignite a new surge in manufacturing through supporting and connecting makers and manufacturers. As a result, I have been focusing my energy on supporting the manufacturing ecosystem through a new non-profit initiative called MAKE IT IN LA.
Entrepreneurs at the helm of the companies I meet, in LA and beyond, are the backbone of our economy and have amazing stories to tell. I highlight them in my podcast the Art of Manufacturing. They are usually driven by a big idea and inspiring tenacity. Diverse in their backgrounds and approaches, they represent a new face of entrepreneurship across the country. Here are a few examples in recent episodes:
Getting to know my guests has been inspiring, not because of their successes, but because of their stories of struggle and resilience. I know from personal experience that entrepreneurship is a true hero's journey, and I'm so glad I can help these innovators tell their stories.
Z Holly, a tech entrepreneur, created the first TEDx (TEDxUSC) in 2009, founded innovation centers at MIT and USC, and contributes to Forbes. Tune in to her weekly podcast on the web or on iTunes, or subscribe on your podcast player of choice. Next Thursday she sits down with skating legend Rodney Mullen.
Filed Under