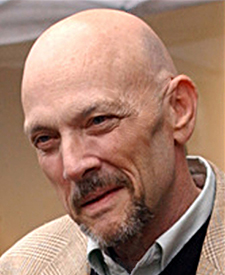 "You don't have to tell me that the world doesn't need another barbecue cookbook," writes John Shelton Reed '64 in the preface to Barbecue, his twentieth book and third on Southern food.
The point of this book, writes Reed, is not to offer fancy variations on traditional dishes, but to collect what for him are the quintessential Southern dishes every barbecue aficionado should know.
"These places where the customer's always right," says Reed, "and chefs are serving it with various cheffy touches, like coffee or nutmeg in the sauce. That's not how it's been. It's very good barbecue but it's not for everybody. It's for people who don't mind paying $10 for a barbecue sandwich instead of $3.50."
(Read the episode transcript.)
Listen to Reed's take on newfangled recipes, North Carolina sauce's supremacy, and how a poli-sci major from MIT turned sociologist at UNC came to the topic of barbecue in the first place in theis Slice of MIT Podcast.
Reed, a retired sociology professor who spent over three decades studying and teaching on Southern culture at University of North Carolina Chapel Hill, believes a small fraction of our understanding of Southern barbecue is lost with each new franchise debut of what he calls "International house of barbecues."
For novice alums starting out in their backyard barbecue, Reed offers this simple recipe: buy a Boston butt. "It's the bottom of a pork shoulder. It's a good modest size, five to eight pounds, and a very forgiving cut. It's self-basting, and it's impossible to overcook."
If you invite Reed over for dinner, though, best to serve that roast with the right sauce. "Not ketchup with stuff in it," he says, "but vinegar with stuff in it."
Reed admits to having refined tastes, given the quantity and varieties of barbecue he both consumed and cooked in preparation for writing the book. "There's an old-fashioned fourth-of-July quality to the barbecue I like. It's not cooked by chefs."
Listen to the complete interview above then visit the MIT Alumni Association on SoundCloud to hear all episodes of the Slice of MIT Podcast.
Filed Under