Alum Emcee Flips the Script on Coding and Country
Filed Under
When L. Dolio Durant '99 enrolled at MIT as a mechanical engineering student, the longtime musician planned to put his interest in music on pause to focus on his studies. That didn't happen.
"I ended up getting heavily involved with hip-hop at MIT and the rap battle scene in Cambridge," Durant remembers. As a student, he found himself splitting his time between freestyle rap sessions in Harvard Square and courses on lean production back at MIT.
It was a balance he would continue to perfect. Pursuing a career in software development after MIT, Durant had the flexible schedule he needed to follow his passion for music. He began to DJ in New York City, where he met the producer Rench, who would launch Durant's group, Gangstagrass—a band that combines rap and bluegrass to create one-of-a-kind sounds. "It's rap, its bluegrass, it's both, and it's neither," Durant says.

A vocalist for the band, Durant says that Gangstagrass's audience pulls from hip hop heads and honky-tonk lovers alike, and has found much success in this niche—the group's album American Music debuted at number five on the Billboard bluegrass charts in 2015, and their song "Long Hard Times to Come" was the theme to the FX television show Justified.
The band tours some 90 days each year, but that still leaves time for Durant's other passion—helping new developers. As a lead technical instructor at Zip Code Wilmington, an intensive Java training program in Delaware, Durant tutors nontraditional students—many entering the program knowing nothing about coding.  
Durant first began tutoring would-be developers after seeing a lack of diversity in coding. "When people follow the same traditional path [to coding], you end up with the same type of ideas popping up again and again," he says.
With Zip Code Wilmington, students from varied backgrounds—from high school graduates to PhDs—take part in a 12-week software developer training course. Tuition for the program is often completely covered by partner businesses that hire students for full-time technical roles following their completion of the program.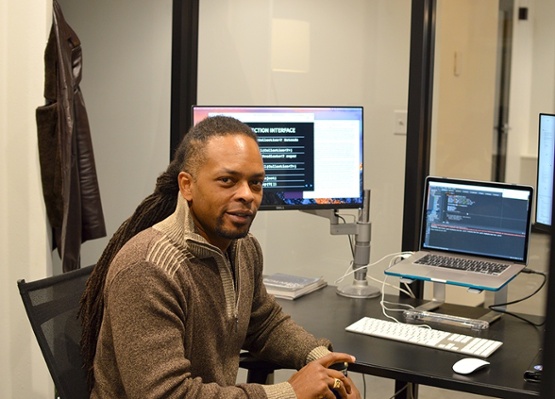 Instructors like Durant shepherd students through the program, leading classes and "jazz sessions," where students riff about educational topics they need more help with. "We'll talk about a topic in the coursework in a language they understand, as they don't have a grasp on the jargon just yet," he says. "Seeing those lightbulbs turn on as they understand it is my favorite part." 
Durant says the program helps partner businesses by providing them with skilled employees, and helps the students, who often double or triple their income after finishing the program. "You're changing lives," he says. "You'll have people who thought they couldn't do this weeks ago, and now they have multiple job offers on the table."
As Durant continues teaching and doing music, he credits MIT for teaching him how to balance both roles. "When I tell people I have two full time jobs, it blows their mind," he says. "But being at MIT teaches you time management—it's the whole drinking from the firehose without spilling a drop mentality."
Header image credit: Keith Bevans '95, MEng '96
Filed Under