5 Wits Founder Creates Adventure on Demand
Filed Under
One summer internship was all it took to get Matthew DuPlessie '99 thinking about creating his own Disney World. "I was working on CAD all day, every day, with very little variety or interaction with coworkers," remembers the Course 2 alumnus, now an immersive entertainment entrepreneur. "I thought, 'There's got to be something more interesting and enjoyable that I can do with what I've been taught.'"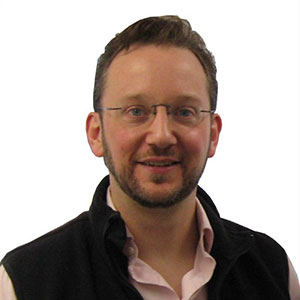 Determined to avoid mundanity, DuPlessie traveled to the International Association of Amusement Parks and Attractions (IAAPA) trade show in search of career opportunities that could lead him to creating his own amusement park. He left with a job offer.
Over the next few years, DuPlessie built his expertise and portfolio working on design and build for museums and attractions in southern Florida—most notably managing the theming of Disney's Animal Kingdom Lodge. But DuPlessie's desire to build his own adventure park persisted. He returned to Massachusetts to pursue an MBA at Harvard Business School (HBS) in hopes of making that happen.
"When I was attending HBS, every day I would come home from class and think that I would love to do something for myself," DuPlessie remembers. But in an environment where tech startups commanded much of the venture capital funding available, DuPlessie was wary he could get the investment needed to launch a large-scale amusement park.
So, he started small. Securing backing from a number of small private investors, DuPlessie was able to build his first stand-alone adventure attraction in Boston's Fenway neighborhood. The attraction—which cast visitors in the role of archaeologists who must escape a crumbling tomb—was what DuPlessie calls a microcosm of a Disney-level experience. It was the beginning of 5 Wits, the adventure attraction company he founded.
Since unveiling TOMB in 2004, 5 Wits has opened unique attractions in seven locations across Massachusetts, New York, Pennsylvania, and Virginia—each small enough to fit in a storefront. The attractions are all interactive experiences: part puzzle, part escape room, part special-effects adventure. "Attendees make their way from room to room trying to solve clues," he says. "But while they do this, the ceiling may be falling down or they have the opportunity to 'teleport' into space through a series of special effects."
With over three million visitors to date, DuPlessie is constantly searching for new ideas. One source he turns to again and again is MIT students.
As an alumnus sponsor of the MIT Student/Alumni Externship Program—which connects current students with alumni in workplaces worldwide during MIT's Independent Activities Period (IAP)—DuPlessie has been hosting students every January for the past decade.
The hands-on experience these students gain, and the considerable contributions they make, are a far cry from DuPlessie's intern experience many years ago. "In the first days, the students brainstorm the types of projects they would like to work on and how they fit with the work we need to be done," he says. "Then we send them to our Foxboro adventure location, and they come back very motivated and ready to build their own adventures." 
DuPlessie says the externs not only bring fresh ideas to his company but have the ability to jump into projects. "MIT students are so sharp, so bright, and so accustomed to very quickly soaking up information and analyzing," he says.
DuPlessie's most recent cohort of externs helped him work on a still-under-wraps attraction. "We do a lot of stage magic and illusion in our shows—it's a lot of fun," he says. "It's pretty amazing to get to make a living doing this."
---
If you would like to host an extern at your workplace during IAP, January 6–31, 2020, you can learn more and submit your application.
Hear more about DuPlessie's career and attractions in a TEDxBoston talk.
Filed Under