Update: Thanks for the many submissions! Click here for an updated list.
How many books have MIT alumni written over the years? Certainly more than we have on our draft of MIT Alumni books (PDF).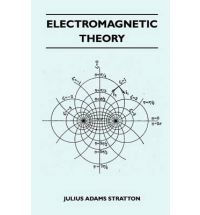 With the help of the MIT Museum, MIT Libraries, MIT Technology Review, and MIT Institute Archives and Special Collections, the Slice of MIT staff have been slowly compiling a list of all books ever written by alumni authors.
Thanks to diligent recording by class secretaries over the years, many of these publications were documented in class notes, and many came to us by word of mouth. Collecting this list not only provides us with good books to read—it also serves as a great resource for classmates, professors, and other professionals to network and connect.
But this list is far from complete. Due to the chimerical nature of publishing, some details are missing from publications, some books missing from authors' listings, and of course, many alumni authors are not represented on this list.
You can help. By completing a simple form to tell us about books by MIT alumni that you know of (or have written yourself), you can make this a more comprehensive and accurate resource in the years ahead.
In the meantime, feel free to peruse the list of books that we've accumulated to date. MIT alumni have penned many seminal works in science, engineering, architecture, and the humanities over the years. There are textbooks from the canon of every major discipline on campus herein, but also volumes of verse, bestselling novels, and the occasional political powder-keg. And don't forget to visit the new MIT Alumni Books Podcast to hear MIT alumni authors discuss their newest books.
Got books to add? Complete this quick form to update the Alumni Association with books by MIT alumni authors you have written or know about. Thank you!
Filed Under