Lexington, Massachusetts
Founder, Einstein's Workshop and BlocksCAD, Inc.
Statement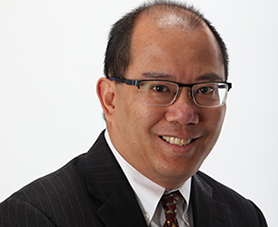 I feel very fortunate to have access to the myriad of volunteer opportunities that MIT has to offer, and it is an honor to be a candidate for the AASC. It is important to identify the Association's future leaders who can support our alumni as well as the Institute.
Even in the age of social media, I feel a strong desire to connect with alumni in person. I typically attend both reunions and ALC each year, as I enjoy reconnecting with alumni of all years. I have met many alumni across all age groups and interest areas through my involvement in the Alumni Board, MIT Club of Boston, MIT Enterprise Forum, various association committees, student mentorship programs, and through organizing scores of alumni events in areas such as arts, entertainment, entrepreneurship, K–12 STEM, class/club events, and living group reunions.
I share the MIT community's belief that the best minds geared to tackling real-world problems help make a better world. Through my STEM education facility and the development of educational CAD software used worldwide, I try to encourage children's interest in STEM fields through hands-on learning and practical problem solving. Some of my earliest participants and student mentees are now students at MIT and other technical universities.
I hope to continue to serve the MIT community by bringing my experience with alumni with diverse experiences and perspectives to the AASC. Thank you for reviewing all the candidates' nominations.
Degree Info
SB | 1989 | Electrical Engineering and Computer Science | MIT
SB | 1990 | Physics | MIT
SM | 1991 | Electrical Engineering and Computer Science | MIT
PhD | 1998 | Electrical Engineering and Computer Science | MIT
MIT Volunteer Activities & Awards
Awards and Honors
Great Dome Award, Baker House 60th Anniversary Committee, 2010
Bronze Beaver Award, 2007
Honor Roll of Service, 2003
Harold E. Lobdell '17 Distinguished Service Award, 1999
Great Dome Award, Alumni Online Communications Committee, 1997
Alumni Association
Alumni Leadership Conference, attendee 2019, 2017–2015, 2013–2002, 2000, 1999, 1991
Alumni Leadership Conference, speaker 2013, 2012
Tech Reunions, attendee 2019–2016, 2014-2012, 2010-2008, 2004, 1999, 1994
K–12 STEM Education Volunteer Network, member 2010–present
K–12 STEM Education Working Group, chair 2013–2014
Awards Committee, member 2011–2014, chair 2012–2014
Alumni Center Needs Analysis Ad Hoc Committee, member 2006–2007
Alumni Association Membership Ad Hoc Committee, chair 2005–2006
Chairman's Salon Volunteer Planning Committee, member 2004–2008
Alumni Association Board of Directors, vice president 2004–2006, young alumni representative 1997–1999
Advisory Committee for Clubs, member 2002–2004
Technical Operations Review Committee, member 2003–2004
Advisory Council for Alumni Network Services, member 1998–2000
Committee on Alumni Online Communication, member 1995–1996
Annual Fund
Giving Day ambassador, 2019, 2017
Fund telethon, solicitor 2000–2002
Class of 1989
Encompass administrator, 2019–present, 2012–2014
Secretary, 1989–2014
Email list editor, 1999–2004
Treasurer, 1993–1994
Secretary 1989–2009
Reunion Committee, co-chair 2013–2014, member 2018–2019, 2008–2010, 2003–2004, 1998–1999, 1993–1994
Reunion Gift Committee, member 2008–2009, 2003–2004, 1998–1999
Senior Class Gift Committee, member 1988–1989
5th, 10th, 15th, 20th, 25th, and 30th reunions, attendee
Clubs and Affinity Groups
MIT Club of Boston, member 1997–2015, K–12 committee member 2011–2012, director 2006–2011, K–12 committee chair 2010–2011, gala committee member 2007–2008, vice president of communications 2003–2006, 2004 gala co-chair 2003–2005, past president 2002–2003, president 2001–2002, president elect 2000–2001, vice president of programs 1999–2000, activities committee chair 1998–1999
Enterprise Forum
MIT National Enterprise Forum, member 2019–present
Enterprise Forum of Cambridge, chapter executive committee member 2009–2011, volunteer 2008–2009, chapter executive committee chair 2007–2009, winter conference committee member 2007–2008, board member 2002–2007, membership committee member 2006–2007
MIT
MIT Summer Philharmonic Orchestra, member 1995–present
Community Catalyst Leadership Program, coach 2011–2014, volunteer 2008–2010, coach 2007–2008
Alumni Engagement Senior Dinners, host 1998, 1995, chair 1996