Driving Innovation—and a STEAM Roller—in Arkansas
Filed Under
When Chris Jones SM '03, PhD '16 walks down the halls of Winrock International's Arkansas Regional Innovation Hub, he sees MIT. "It's like a fab lab, an artist's space, and Sloan all built into one—it reminds me of the varied and spontaneous interactions that occur in the Infinite Corridor," he says. For the executive director of the nonprofit organization dedicated to inspiring new generations of makers, it feels like he's been able to bring a little MIT magic back to his home state.
Jones's life today is a realization of a dream he's held since he left Arkansas for college. "I wanted to come back and figure out a way to use my skills to the benefit of my state which I love so much," he says. Jones completed his undergraduate degree at Morehouse College and spent summers working at NASA, where he met astronaut Franklin Chang-Diaz ScD '77, who encouraged Jones to follow his dreams and  pursue his graduate studies at the MIT. After completing dual masters' degrees and a PhD in at the Institute, he went on to work in many roles: Assistant Dean for Graduate Students at MIT, nonprofit executive, management consultant, and a middle school teacher. With each, he learned new skills he hoped to take back to Arkansas and make an impact back. 
His chance to do so came when his wife, emergency room physician Dr. Jerrilyn Jones, accepted a professorship with the University of Arkansas for Medical Sciences—the family relocated, and Jones connected with the Innovation Hub.  "When I got there, it felt like the right place," he says of the maker space, located in Little Rock. "Not only am I making an impact across the state helping to fill the innovation gap in the South, but it really pulls together a lot of my experiences," he says.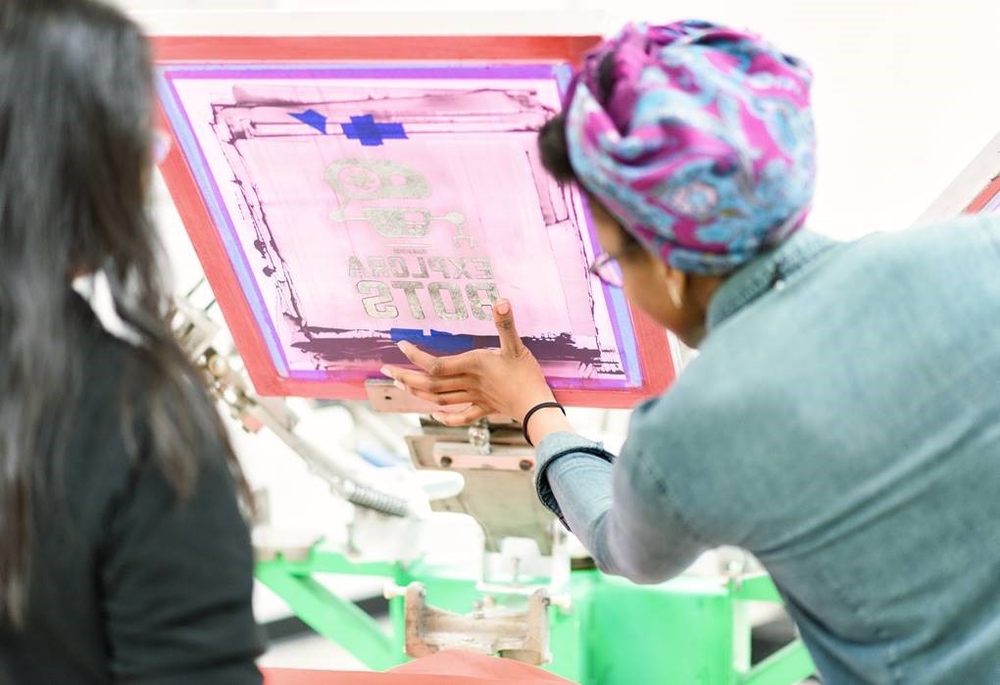 Those experiences help Jones lead an organization that connects with well over 13,000 Arkansans each year. Jones says the organization's mission "is to give people the tools to take a project from idea to reality and expose underrepresented groups to the possibilities of science, technology, engineering, art, and math (or STEAM) through hands-on classes and workshops." 
At the Innovation Hub, community members drop in to work on a project any time or enroll in a workshop to learn a new skill. For those who can't travel to its physical location, the organization offers the STEAM Roller, a roaming version of the maker space equipped with tools for 3-D printing, laser cutting, and more. "A lot of people can get scared off by engineering, or they feel like they can't do it," he says. "But when you give someone the experience of accomplishment, it changes their perception of their own abilities."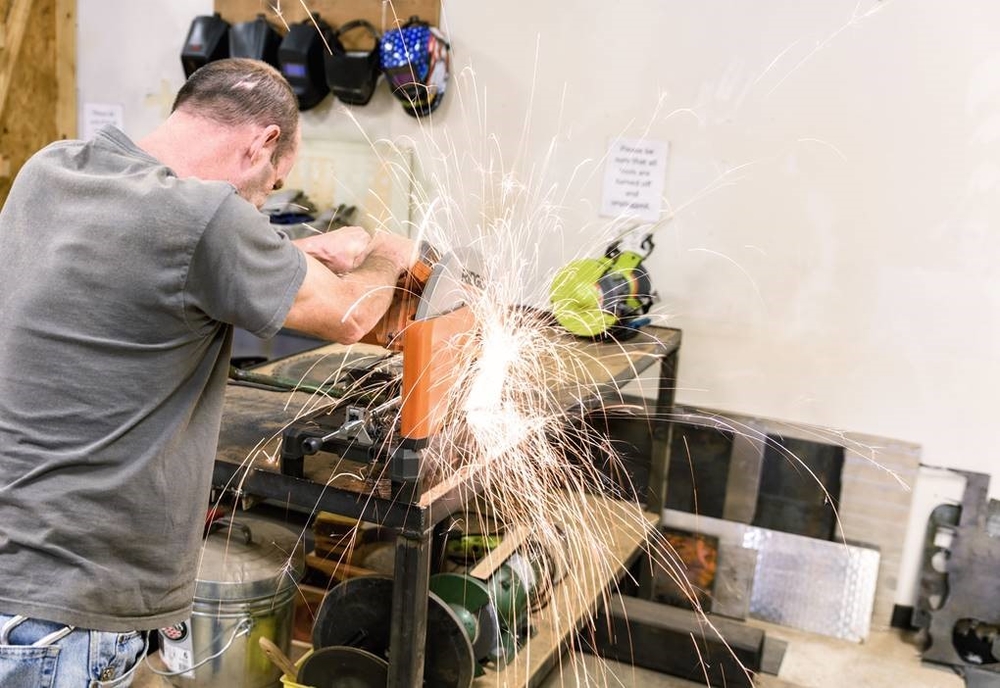 Jones says that part of what makes the Innovation Hub special is the age diversity of its members. "We have education opportunities for people eight to 80," he says. "After five o'clock, that's when our adults programs kick off, and you find people who want to do everything from make a prototype, to build a website, to build a business," Jones says. To meet the needs of working adults who want to develop new skills, the Innovation Hub plans to offer intensive weekend programs designed for working adults—an idea inspired by the Sloan Executive MBA programs.
"The Innovation Hub is a combination of training the next generation and retraining and providing resources for the current generation to thrive in the 21st century economy," Jones says.
In addition to the spirit of the workshops and evoking a "mini" Infinite Corridor, Jones hopes to bring a little more of the MIT mind and hand ethos to the Innovation Hub. "MIT really forces you to collaborate—that's one thing I want to bring to bear on the Innovation Hub—that to really solve big problems, we have to collaborate with others, and I certainly want to collaborate with my former MIT colleagues" he says.
"We make magic happen and our goal is to work together to make even more magic happen."
See more of Jones and the Innovation Hub on a recent segment on PBS NewsHour.
Filed Under