Alumni Leaders and Volunteers: Register for ALC Today!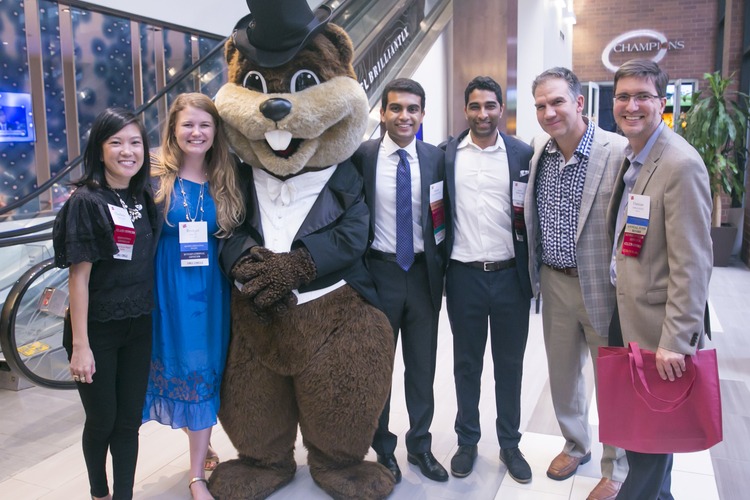 The MIT Alumni Leadership Conference (ALC) unites Institute alumni with a shared passion for MIT and a shared commitment to help MIT make a better world. Registration is now open for this year's conference, which takes place September 21–22 on MIT's campus. Sign up today!
The conference keynotes will focus on the real-world impact of science and technology and will feature alumni and students who are putting the MIT mindset to work through hands-on research, public advocacy, and participatory innovation. View the full schedule.
WHO'S SPEAKING AT ALC 2018
Alan B. Davidson '89, SM '93

Public Interest Technology Fellow, New America

Whitney T. Espich

MIT Alumni Association CEO

Kirk D. Kolenbrander

MIT Vice President

Kate Stoll

Senior Policy Advisor, MIT Washington Office

Steve Marsh

Managing Director, MIT Investment Management Company

MIT D-Lab

Students and Alumni
ALC weekend will also feature two days of networking, brainstorming, and best practice sessions, plus two signature events that celebrate MIT's most dedicated volunteers: Friday evening's Leadership Awards Dinner and Saturday afternoon's reception—which includes a special MIT gift!
RESOURCES FOR MIT VOLUNTEERS
Educational counselors: Connect with fellow ECs and learn tips for interviews and writing reports.
Reunions volunteers: Start planning the best Tech Reunions yet.
Career mentors: Learn about the MIT Alumni Advisors Hub and more mentoring tools.
Club and group leaders: Brainstorm how to attract new members and plan fun events.
Recent graduates: Take advantage of a travel subsidy and learn how to stay engaged with MIT.
All volunteers: Reconnect with campus and celebrate all things MIT!
Register today for ALC then visit the event website to view the full schedule, learn about discounted hotel rates, and find more details. And don't forget to keep the MIT conversation going on social media using the hashtag #MITALC. See you back on campus this fall for ALC!